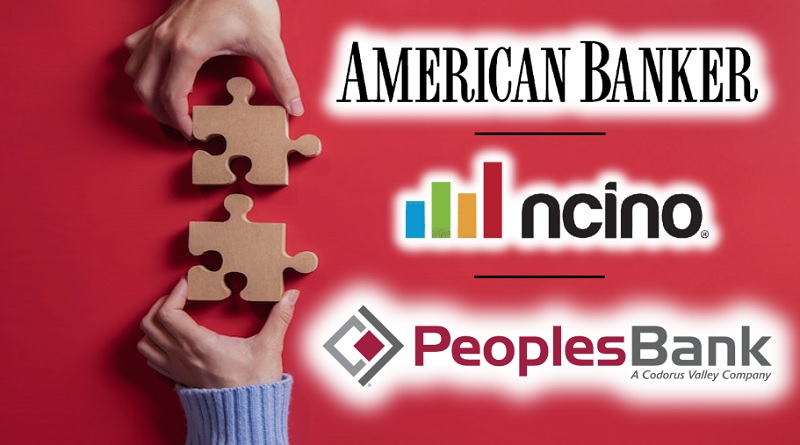 nCino, Inc., a pioneer in cloud banking and digital transformation solutions for the global financial services industry, today announced that PeoplesBank, an independent community bank based in York, Pennsylvania, is live on nCino's Small Business Banking Solution. The $2.3 billion asset PeoplesBank had previously deployed nCino's Commercial Banking Solution, creating a single, cloud-based platform to meet the growing needs of the institution and its clients.
"nCino has enabled us to address the unique needs of our small business clients and create a specialized banking experience that supports their goals and growth,"

"Our industry is rapidly changing and we're very proud of our ability to better support small business owners in our community with premier technology offerings. Their success relies on being agile and able to scale and, with nCino, we now provide tailored experiences that evolve with our clients as their businesses grow."

Amy Doll, Senior Vice President, Chief Commercial Banking & Lending Officer at PeoplesBank.
According to the Small Business Administration (SBA), small businesses account for more than 99% of businesses and create 65% of new jobs in the United States. As organizations around the world define small business banking in different ways, nCino has reinforced its commitment to the small business sector with an enhanced small business banking solution that creates scale as well as the flexibility to fit any definition of a small business, from 2 people. cafe for a 300-person tech startup.
"PeoplesBank has done an extraordinary job of leveraging the nCino platform to provide exceptional service for their small business banking clients and help position them for long-term growth and success,"

"We offer our customers the opportunity to focus on meaningful work and build positive, profitable relationships with their clients, while their tech does the heavy lifting. We're very excited to continue this journey with PeoplesBank and look forward to further enabling them to support their small business clients and the communities in which they live and work."

                                         Garrett Adams, General Manager of Small Business at nCino.
People'sBank's Amy Doll will speak with nCino's Garrett Adams in a keynote at The American Banker's Small Business conference tomorrow, detailing Pe People's secret to success' sBank for small businesses. Pe People'sBank will also feature one of its customers, Martin's Snacks, to showcase its journey from scaling production to becoming an industry leader.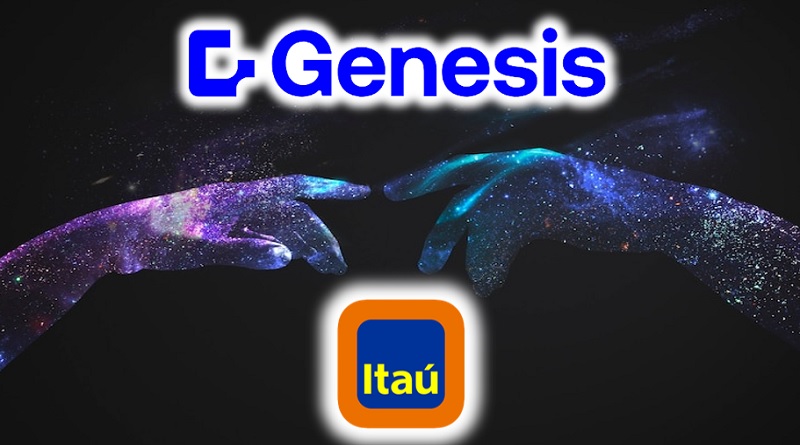 Genesis Global, the low-code application development platform purpose-built for financial markets organizations, today announced that the Genesis platform will provide new trade automation and client portal system for Itaú Securities.
The Genesis solution will automate pre-trade workflows, minimizing data checks, trade input, order routing, and other administration needed of Ita Securities traders, and combine transaction and portfolio information, increasing the experience provided to clients of Ita Securities.
"Genesis has the expertise to understand our challenge and the technology to deliver an effective, modern solution,"

Marcelo Aagesen, Managing Director, Global Markets and Strategy at Itaú Securities.
"This partnership is part of our continued digital transformation and we expect the new system to improve the experience we offer our clients,"

                                                                Alberto Tani, Head Trader at Itaú Securities.

"The challenge at Itaú is the perfect environment for the Genesis platform,"

"We have the ability to quickly automate a range of proprietary workflows and integrate with multiple internal and external technologies to create a modern, high-performance system that will enhance how Itaú serves its clients and manages its trading operations."

                                          Stephen Murphy, co-founder and CEO of Genesis Global.
Genesis was chosen because of its extensive domain expertise in asset management, trading, and financial services. To create the new, entirely cloud-based system, Genesis will use an agile implementation method and make use of the platform's numerous technical and business components. The Genesis platform's components will make it easier to integrate Ita systems for credit, compliance, and documentation checks with order management systems (OMS), execution management systems (EMS), and order management systems (EMS).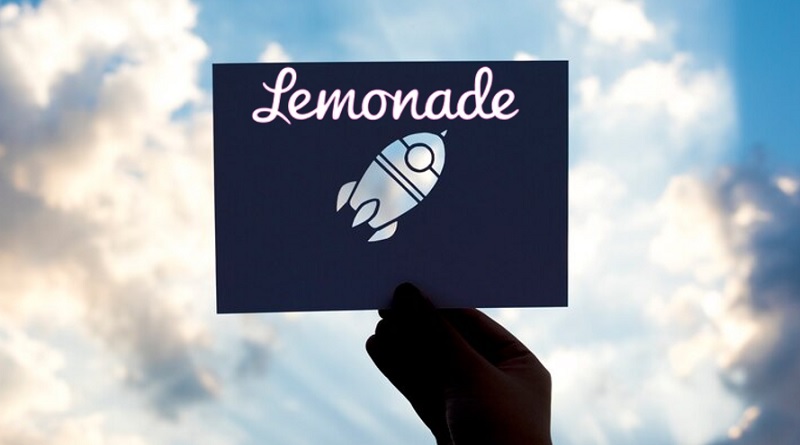 Lemonade, the insurance company powered by AI and social impact, today launched in the United Kingdom. Residents across the UK can now get Lemonade Contents insurance instantly, from anywhere, on any device, as well as file claims and get paid in seconds.
Today's launch follows Lemonade's previous launches in France, Germany, and the Netherlands.
Founded in 2015, Lemonade launched the top renter insurance product in the United States in 2016, where it currently ranks among the top renters insurance products on the market. With today's launch, Lemonade will bring an instant delicious experience to the people of the UK. Customers can get quotes, purchase content insurance, claim and get paid, all in seconds.
As a public good and certified by B-Corp, Lemonade has a social impact built right into its business model. Through its Giveback program, the company donates remaining premiums to nonprofits selected by customers that support causes like equality, climate, and poverty. UK residents can now protect their wealth with Defaqto's 5-star rated Lemonade, from just £4 per month. Lemonade's Content Coverage includes worldwide coverage of individual personal items up to £2,000 each, up to £100,000 total coverage and no cancellation fees. Additional coverage is also available for those who want additional protection against theft and accidental loss and damage to mobile devices, as well as expert help through protection. juridical.
"Insurance as we know it hails from the UK, as do I. So both professionally and personally bringing Lemonade to the UK is a homecoming of sorts,"

"We believe the millions of local renters will appreciate what Lemonade has to offer. After all, who doesn't want instant, transparent, personalized, and mission-driven insurance?"

"Pairing Lemonade's strengths with Aviva's promises to deliver insurance that is digitally native, yet rooted in the birth of modern statistics in the 1700s. It's the best of both worlds, giving people a refreshing experience backed by a company they've known and trusted for years,"

                                                          Daniel Schreiber, Lemonade co-CEO and co-founder.
Lemonade is entering the UK market in a long-term, strategic partnership with leading UK insurer, Aviva.
"We're excited to be appointed as the long-term partner for Lemonade in the UK. We share a common outlook for how digital, AI and data can transform customer experiences, and the role insurers can play in building stronger communities,"

"By joining forces we can ensure compelling propositions reach a broader range of customers, including renters, an under-served yet growing segment of the UK insurance market. In our 325-year history, we have adapted and thrived in a changing world and our partnership with Lemonade is a marker of our intent to continue just this."

                                           Adam Winslow, CEO of Aviva UK & Ireland General Insurance.
Lemonade Insurance NV is regulated by the Financial Conduct Authority (FCA) and subject to limited regulation by the Prudential Regulatory Authority (PRA) in the UK.
Blackstone announced a commitment to 2,000 refugee hires across its global portfolio companies and at its real estate properties, including 1,500 refugees in the United States alone, by the end of 2025. As part of the announcement, Blackstone is joining Tent, a non-profit network of major companies committed to supporting refugees worldwide. To date, Blackstone's portfolio companies and real estate properties have hired nearly 500 refugees from around the world, including Afghanistan, Ukraine, El Salvador and Guatemala. Additionally, Blackstone has joined the Welcome.US CEO Council, an effort to accelerate and scale private sector support for refugees from Afghanistan and Ukraine.
With more than 250 portfolio companies and over 12,000 real estate properties, Blackstone has used its power of scale to grow its veteran recruitment initiative, through which more than 100,000 veterans US soldiers, veteran spouses and carers were employed in his portfolio. Blackstone believes this new partnership with Tent will have a positive impact on the lives of those who have fled war, violence, conflict or persecution and have crossed international borders in search of salvation. safe in another country. Blackstone will continue to work with its portfolio companies, third-party asset managers and venture partners to support refugee employment efforts.
"Blackstone's advantage lies in our deeply integrated approach to building resilient companies and properties, and doing so at scale,"
"Today's commitment to 2,000 refugee hires across our portfolio reflects the tremendous focus on this effort from our team and allows our portfolio companies and real estate properties to welcome a powerful spectrum of backgrounds, identities and experiences."

Kathleen McCarthy, Global Co-Head of Blackstone Real Estate and Welcome.US CEO Council Member.
Blackstone intends to work with organizations that specialize in refugee resettlement, including the Tent as well as state and local resettlement agencies, to ensure that everyone is involved in the effort. job seekers for refugees all have the tools and resources needed to hire, promote, and train these new employees.
"At Blackstone, we believe diverse teams make stronger companies. Our unique platform has already supported nearly 500 jobs for refugees globally, bringing valuable talent into our portfolio's workforces. We are proud to announce this commitment and will work hand in hand with on-the-ground teams at our portfolio companies and properties,"

                                        Stephen A. Schwarzman, Chairman and Chief Executive Officer.
"The American business community is showing incredible leadership, and I am so proud of the companies standing up for refugees today,"

"These companies will benefit from welcoming these hard-working, loyal, and resilient individuals – but my hope is that this is only the beginning. As refugee crises start to fade from the headlines, I hope that companies will recognize that hiring refugees is not only the right thing to do but also the smart thing to do."

                                                         Hamdi Ulukaya, CEO of Chobani and founder of Tent.
Blackstone's hiring programs for refugees and veterans are a part of the company's larger portfolio of hiring programs. Career pathways, a flagship initiative of Blackstone, was created to promote economic mobility and aid ongoing diversity initiatives within Blackstone portfolio firms. The program's objective is to promote employment opportunities and career mobility for members of diverse and historically underrepresented populations by systematically removing existing hiring barriers. Putting in place programs to support their recruitment and professional growth gives them fulfilling careers and expands, more durable talent pools for businesses around the world.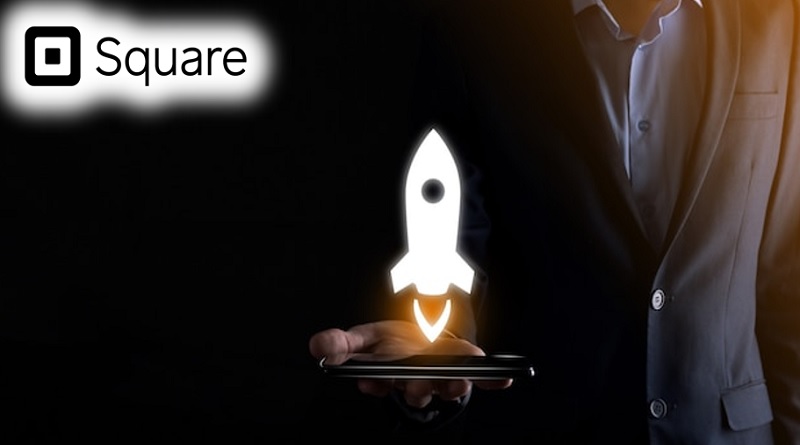 Square launched Tap to Pay on iPhone to its millions of sellers across the U.S. Available within the Square Point of Sale iOS app, Tap to Pay on iPhone lets sellers of all sizes accept contactless payments directly from their iPhone, with no additional hardware required and at no additional cost to the seller.
With Tap to Pay on iPhone, Square offers a solution to make it easier for new merchants and established businesses to conduct direct commerce. Any Square merchant with a compatible iPhone can accept contactless payments by simply opening the Square POS app, recording the sale, and presenting their iPhone to the buyer. Buyers make payments by tapping a contactless payment method such as Apple Pay, another digital wallet, or a contactless credit or debit card. Tap to pay on iPhone uses built-in iPhone features to ensure the privacy and security of company and customer data. When a payment is processed, Apple does not store the card number on the device or on Apple's servers.
The public launch follows Square's Early Access Program for Tap to Pay on iPhone, which began in June. Over the course of the program, a wide range of sellers found new value in the ability to seamlessly and securely conduct business with no additional hardware:
Mobile professionals like contractors and caterers gained the ability to securely take contactless payments onsite at their project location.
Retailers found new efficiency through line busting and the convenience of helping shoppers complete their purchases wherever they are in the store.
Hairstylists and beauty professionals benefited from the speed and ease of enabling customers to pay for their services right from their chairs.
"Deploying Tap to Pay on iPhone has really enhanced the retail experience we're able to provide our shoppers, in multiple ways,"

"Our young customer base would rather use their digital wallets or contactless cards, and rolling out Tap to Pay on iPhone has helped us meet our shoppers' preferences with a convenient solution that also brings an air of sophistication to the buying experience. What's more, given our store's large footprint, we've been able to speed up purchases by bringing the checkout process to wherever our shoppers are."

Franco Salerno, owner of Warrington, Pennsylvania-based Darianna Bridal & Tuxedo and an Early Access Program participant.
With Tap to Pay on the iPhone, merchants now have a mobile solution that is adaptable to any setting and meets changing customer expectations for contactless payments. Tap to Pay on the iPhone is powered by Square's beautiful, user-friendly software. Customers gain from Square's software as well since it delivers a simple, streamlined checkout process that gives them all the information they need to confidently finish their transactions.
"As commerce continues to rapidly evolve and contactless adoption in the U.S. continues to grow, Square is focused on ensuring sellers of all types and sizes have the technology needed to delight their customers and never miss a sale,"

"Tap to Pay on iPhone offers a new level of accessibility for merchants to begin taking payments in minutes and processing transactions in seconds from anywhere in the store or on the go without the need for a separate payments device."

                                                              David Talach, Head of Financial Services at Square.
The most recent addition to Square's expanding collection of software-powered commerce solutions is Tap to Pay for iPhone, which offers new merchants a simple entry point into the company's larger ecosystem of cutting-edge business offerings. Sellers may use a fully integrated technology stack that allows them to launch, manage, develop, or modify their businesses with just the Square POS app and a compatible iPhone.
Download the Square POS app on compatible devices to start utilizing Tap to Pay on iPhone right away for Square sellers and new merchants.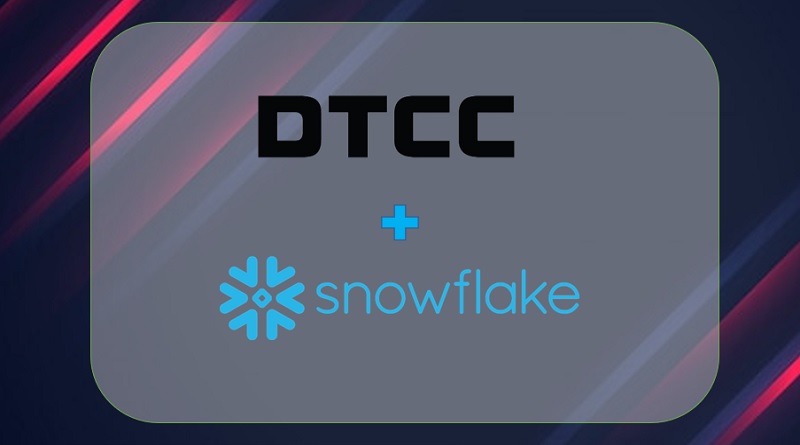 The Depository Trust & Clearing Corporation (DTCC), the premier post-trade market infrastructure for the global financial services industry, today announced that it is partnering with Snowflake, the Data Cloud company, to transform how data is accessed, shared and leveraged across a number of its services. Using the Snowflake Data Cloud, DTCC aims to further promote market transparency, reduce risk, and provide greater operational efficiency by leveraging Snowflake data and cloud technology.
As the financial services industry continues to modernize, there has been a focus on the need for better data access and how improved data analytics can drive strategic decision-making while reducing risk. finance and operations. Cloud technology has emerged as the ultimate way to deliver innovative services around data access and collaboration.
As part of this initiative, DTCC will leverage Snowflake technology to build applications that improve access to data and provide enhanced user experiences with interoperability and access control. higher. DTCC is exploring a number of new opportunities for these capabilities, including risk management, regulatory reporting for securities and derivatives financing transactions, and institutional post-trade processing.
"It is an exciting time to be in financial services, as technology advances at a rapid pace and introduces new capabilities to enhance how the industry operates,"

"We have been using Snowflake's platform since 2018 and view their data applications as an integral part of DTCC's modernization strategy. This strategic initiative will enable us to build upon our success and further transform the data ecosystem, unlocking new insights and supporting greater transparency to protect markets, increase efficiency, drive business and propel the industry forward."

                                                              Lynn Bishop, Chief Information Officer at DTCC.
This endeavor deepens the connection we've built with Snowflake over the past few years. Most recently, DTCC and Snowflake worked together to make it easier for clients to use DTCC's Kinetics data services. DTCC Kinetics offers market intelligence for many asset classes. Users of DTCC Kinetics can now access equity and fixed income data products through Snowflake Marketplace thanks to the Snowflake Data Cloud. In the upcoming months, DTCC will extend DTCC Kinetics capabilities on Snowflake Marketplace to more asset classes including ETFs, reference data, and corporate activities depending on client input and rising demand.
"DTCC is proud to be working with Snowflake to transform how DTCC Kinetics data is delivered to clients,"

"We look forward to building upon the success we've seen across equities and fixed income, and to expanding this capability to additional asset classes."

                                                          Tim Lind, Managing Director of DTCC Data Services.
"DTCC has led with the vision for modernizing the financial services industry. As an early adopter of data in the cloud, DTCC is in a prime position to take advantage of Snowflake's platform and Native Application Framework to fundamentally alter the way in which financial markets access and use data,"

"Snowflake has been core to several DTCC modernization initiatives and we look forward to this partnership to drive deeper insights for their clients."

                                  Christian Kleinerman, Senior Vice President of Product, Snowflake.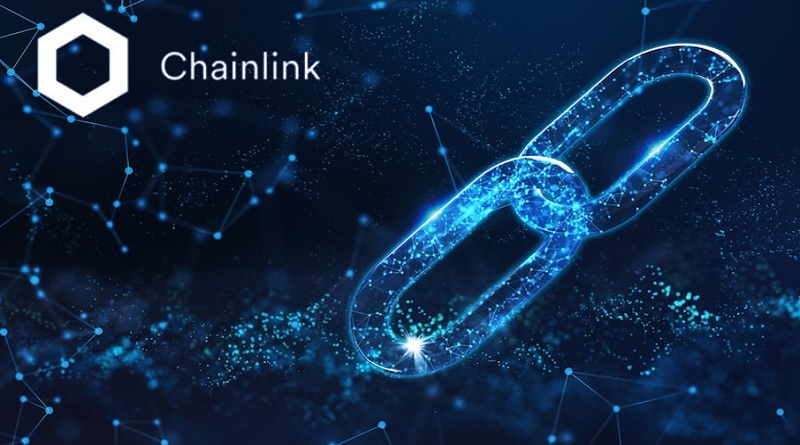 SWIFT, the interbank messaging system that allows for cross-border payments, is working with Chainlink, a provider of price feeds and other data to blockchains, on a cross-chain interoperability protocol (CCIP) in an initial proof-of-concept.
The interbank network will be able to interact across all blockchain systems thanks to CCIP, which will make it possible for SWIFT messages to specify on-chain token transfers.
According to Chainlink co-founder Sergey Nazarov, this will speed up the adoption of DLT blockchains and be advantageous to several institutions throughout the capital markets. Nazarov made this statement on Wednesday at the SmartCon 2022 conference in New York City.
"One of the reasons working with Chainlink on CCIP has been successful is that there is "undeniable interest" in crypto from institutional investors. Traditional finance (TradFi) players want access to various digital and traditional assets on one network that can connect different types of asset classes"

"The partnership between Chainlink and SWIFT in cross-chain interoperability will help bridge the gap between traditional and digital assets for TradFi institutions, he added. Chainlink's native token is LINK." 

                                                           SWIFT's Strategy Director Jonathan Ehrenfeld Solé.
Interoperability has become more in demand in recent months as TradFi investors who are investing in digital assets as well as crypto natives look for the next big thing.
On September 22, the cryptography network Lit Protocol announced that it had raised $13 million in Series A financing, which was led by the cryptocurrency investment company 1kx, to employ programmers who would provide decentralized ownership and interoperability amongst protocols. In the meantime, in August, a number of Solana-based initiatives banded together to launch the Open Chat Alliance, an open chat system.
The improvement of information flow between participants and systems that interact during the lifecycle of tokenized assets was the focus of a series of experiments SWIFT announced last year that will be conducted in the first quarter of 2022.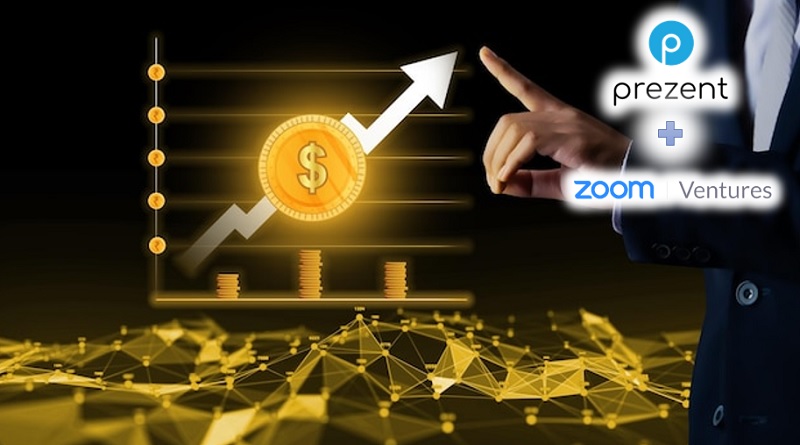 Prezent, the AI-powered presentation productivity platform for enterprise teams, announced that it has added Zoom Ventures as an investor. This comes after the $20 million raised in a Series A funding round in April 2022 and the $4.3 million raised in seed capital in August 2021.
"As an immigrant and engineer working in corporate America, I have found that great business storytelling is essential to making your ideas come to life and growing your career. Yet, millions of busy business professionals in Fortune 2000 companies don't have the time, training, and resources to bring their ideas to life. Alternatives like management consulting and design agencies are expensive and inaccessible. That's where Prezent comes in. The Prezent platform gives everyone a fair chance to bring their ideas to life,"

                                                                        Rajat Mishra

, Founder and CEO of Prezent.
The global investment arm of Zoom, Zoom Ventures, aims to advance international businesses that are compatible with Zoom's core technology and surrounding markets while fostering innovation within the Zoom ecosystem. Companies seeking to pioneer hybrid workforce collaboration, disrupt the modern workforce, and provide extraordinary customer experiences are eligible for funding from Zoom Ventures.
"We are grateful for the partnership with the team at Prezent and are excited to align more deeply with them with our investment. Prezent's disruptive platform and impressive growth demonstrate the tremendous value they deliver within the ecosystem,"

"Zoom's platform has always centered on offering customers seamless, efficient, and secure collaboration and communication experiences through video communications, which is why we are excited to build a relationship with Prezent as they pursue the same objectives through presentation applications."

                                    Sanjay Rao

, Head of Corporate Development and Zoom Ventures.
The enterprise business presentation process is automated by Prezent, which also employs machine learning algorithms to generate recommendations that are contextually aware. In order to boost efficiency, effectiveness, and compliance, the platform blends audience empathy, tribal knowledge, business narrative, and brand-approved designs, cutting down on traditional presentation development time by up to 70% and spending on design firms by up to 60%. Additionally, it has a gamified learning curriculum and best practice examples to assist users in making their presentations more effective.
"We are thrilled and honored to team up with Zoom. The expanded customer reach and integration of Prezent data intelligence will help us reimagine the business presentation experience for enterprise teams,"

"The Zoom Ventures investment will supercharge Prezent's mission to democratize business communication in enterprise teams."

                                                                            Rajat Mishra

, Founder and CEO of Prezent.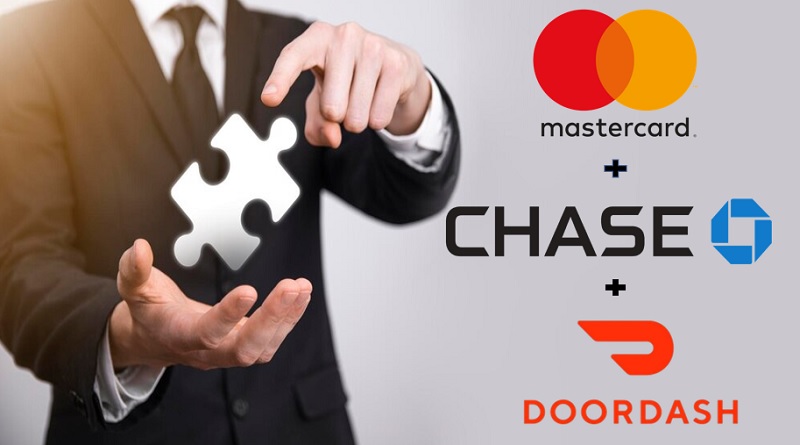 Chase, the largest co-brand card issuer in the U.S., and DoorDash, the local commerce platform, today announced plans to launch the first-ever DoorDash credit card, with Mastercard as the exclusive payments network for the new card. The DoorDash Rewards Mastercard will allow cardmembers to unlock benefits and earn rewards on purchases both on and off the DoorDash platform.
"Connecting people with the best of their neighbourhoods is core to our mission, and we're excited to unlock even more of that value for customers with this first-of-its-kind credit card,"

"We are thrilled to deepen our relationship with Chase and continue building more everyday shoppable moments for consumers on and off the platform while empowering the local communities we serve."

                          Usman Cheema, Senior Director of Global Partnerships at DoorDash.
"Chase and DoorDash have worked together since 2020 and we're excited to provide exclusive benefits through their first-ever credit card,"

"The new card is designed for those who love the convenience and options DoorDash provides and want to earn more where they are spending, whether ordering from the broad range of categories available on DoorDash or spending in-person at a favourite neighbourhood store."

                                                                    Ed Olebe, President of Chase Co-Brand Cards.
The DoorDash Incentives Mastercard, a World Elite Mastercard®, will give consumers rewards and privileges, like free round-the-clock concierge service and access to Mastercard Priceless® Experiences, to offer even more value, variety, and convenience.
"Mastercard recognizes that today, people are seeking out financial products, technology and benefits that add more value to their everyday lives,"

"Chase and DoorDash share in this vision, and we're delighted to extend our relationship to deliver a credit offering that meaningfully connects people to the businesses around them, while also providing a one-of-a-kind payments experience."

        Sherri Haymond, executive vice president, Digital Partnerships at Mastercard.
The current partnership between the three parties is strengthened by the new co-branded card. Since January 2020, Chase and DoorDash have collaborated to provide most Chase co-brand cardholders as well as Sapphire®, Freedom®, and Slate® cardholders with a variety of complimentary DashPass membership benefits. More customers are choosing DashPass, the industry's top membership program, to have the finest of their neighbourhood delivered on DoorDash for less. In April 2021, Mastercard and DoorDash together launched the first card perks.