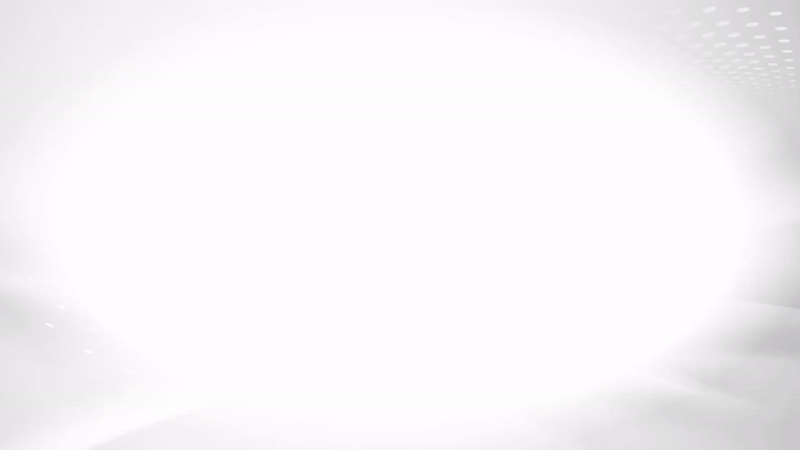 Fiserv, Inc., a leading global provider of payment and financial services technology solutions, and Central Payments L.L.C., a banking as a service (BaaS) provider, enabling fintechs, businesses Businesses and payment facilitators bring financial products and services to market with greater speed and growth potential.
The combination of the Fiserv technology stack, including real-time core, card processing and issuance, with Central Payments' award-winning Open*CP Fintech API Marketplace®, including program management and compliance, enabling fintech and almost any other business to create valuable products and services that more comprehensively meet the growing expectations of consumers and small businesses. For those with an established card program, this provides more comprehensive and regulated access to basic banking and payment services.
As fintech services grow stronger, so does the need for consumers to access their money through digital experiences outside of traditional banking channels. In many cases, this means allowing unlicensed fintechs and other businesses to provide financial services, such as debit cards, secured credit, stored value cards. , unsecured credit, etc. Fiserv and Central Payments bring together a BaaS platform, products and services, and access to a network of funding banks to support a wide range of innovative retail and business use cases.
"As fintech and financial institutions work together to create compelling financial offerings, speed to market, a robust and flexible tech stack and streamlined operations are essential,"

"Together, Fiserv and Central Payments can deliver these requirements without compromising compliance and risk controls needed to safeguard all parties."

Sunil Sachdev, head of Fintech and Growth at Fiserv.
Fiserv and Central Payments provide everything a fintech or other business needs to connect with a funding bank, launch and manage unique payment products and services. Customers of Fiserv financial institutions pursuing fintech partnerships can also engage with Fiserv and Central Payments for assistance in administering the go-to-market program.
"This combination of technology, services, program management and bank partners will help any business become a fintech without the need to add the staff or expertise to manage the program in-house,"

"Those that may want to manage their program in-house eventually can also use our services as a lower risk model to get to market quickly with a proof-of-concept."

Eric Cotton, Executive Vice President and General Manager at Central Payments.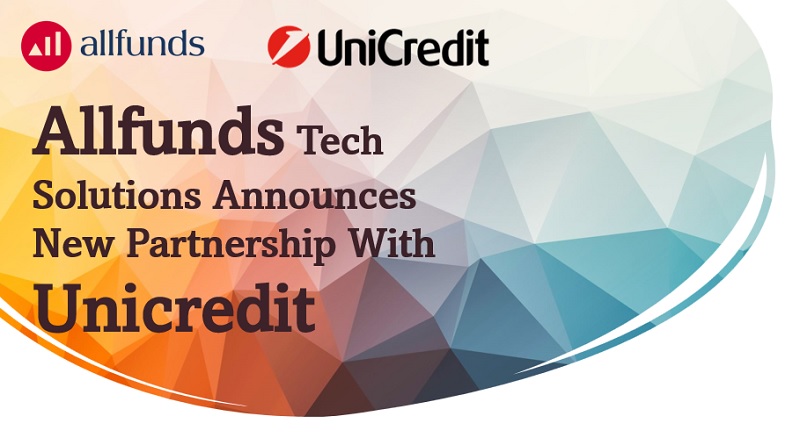 Allfunds Tech Solutions, the bespoke digital solutions arm of Allfunds specializing in harnessing the power of digital transformation for clients across the financial services industry, today announces a new partnership with UniCredit, the pan-European commercial bank.
The partnership will leverage Allfunds Tech Solutions digital capabilities to facilitate UniCredit's transformation program to further streamline its systems that support market and content data providers to the creation of a multi-asset platform to service UniCredit's client base.
Allfunds Tech Solutions will provide an omnichannel solution, by implementing a robust and flexible multi-layer foundation that begins in a bespoke middleware and achieves customized client portals, which to begin will service a minimum of 21,000 professional and 500,000 non-professional clients across Italy, Germany, and Austria.
The digital investment platform will offer a consistent data universe with extensive and flexible adaptability, enabling UniCredit to optimize costs in technology and resources, market data, and exchange fees. It is the first step, in a multi-phase project that will eventually roll out on 13 platforms across Europe marking a transformation into a truly global wealth data platform.
Allfunds Tech Solutions offers advanced technology in a cloud-based SaaS model with built-in disaster recovery and 24/7 support. For future requirements, Allfunds Tech Solutions improves efficiency and speeds time to market by adding new countries, channels, segments and business needs.
"Data and supporting infrastructure are more important than ever, as firms continue to enhance efficiency and optimize costs. We launched Allfunds Tech Solutions in 2022 as part of our Digital business, to provide solutions for the increasingly complex needs of the investments industry. We are proud to offer advanced technologies to help UniCredit further streamline its systems and create a global digital platform to better serve its clients."

Juan de Palacios, Chief Strategy & Product Officer, Allfunds.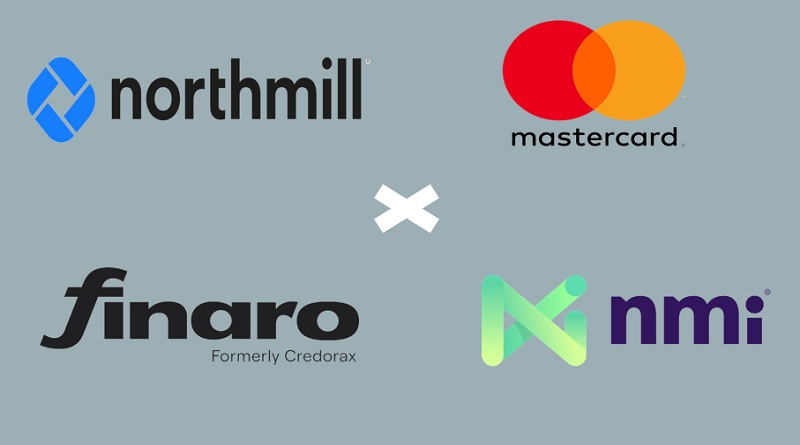 Finaro, the global cross-border payment provider and the fully licensed bank has today announced its European Cloud Commerce deployment with payments technology company Mastercard, Nordic neo bank and POS provider, Northmill, and leading full commerce enablement technology company, NMI. Following Mastercard's launch in the U.S. in 2021, this partnership will bring Mastercard's cloud-native software-based acceptance solution, Cloud Commerce, to small and medium-sized merchants across three Nordic markets – Sweden, Norway, and Finland – ahead of a planned commercial roll-out in other countries across Europe.
Cloud Commerce represents the next evolution in contactless payments combining Tap on Phone, Pay by Link, and Click to Pay technology to make it easier for businesses to accept payments by accelerating acceptance rates and lowering entry barriers. Merchants of any size can accept contactless payments from any contactless-enabled form of payment – phone, card or wearables – vastly reducing POS terminal maintenance costs and dependence on inflexible physical infrastructure.
Finaro will provide payment processing and acquiring services to enable Mastercard's Cloud Commerce solution for merchants who want to accept Tap on Phone payments on their eligible NFC-enabled devices. Northmill merchants use NFC-enabled Android smartphones as secure POS devices that accept contactless electronic payments. Northmill already has over 2,500 of his merchants and 600,000 of his mobile POS (mPOS) end users across the Nordic region. Additionally, NMI, which worked with Mastercard on its first Cloud Tap on Phone pilot and processed over $203 billion in payments, will serve as a major integration partner and distributor.
"Finaro is delighted to join this deployment with Mastercard, NMI and Northmill, bringing the cutting-edge capabilities of Tap on Phone payments to Nordic merchants. With these next-generation acceptance capabilities, merchants can literally accept contactless transactions whenever and wherever, they wish. And this deployment signifies another important milestone for Finaro's footprint in the Nordics, which we consider a strategic territory in our global business."

Achiya Fried, Chief Commercial and Strategy Office for Finaro.
"The partnership between these companies represents a golden opportunity for merchants across the Nordics to bring the convenience of contactless payments to even more businesses. With the Nordic region being one of the most advanced eCommerce markets in Europe, merchants there are familiar with mobile commerce and mPOS terminals, but this new offer takes Nordic payments to the next level."

According to Ruben Frimand Nielsen, Vice President of Sales & Business Development for the Nordics at Finaro.
"The Cloud powers our work to make every device a way to pay and be paid. It gives our customers more flexibility, plugging into services more quickly and with less hardware. We are pleased to be working with Finaro, NMI and Northmill on this launch to bring secure cloud Tap on Phone payments to the European region."

Davide Messina, Senior Vice President Merchant Solutions Europe at Mastercard.
"We are thrilled to be partnering with Finaro, Mastercard, and NMI to bring the benefits of Cloud Commerce to small and medium-sized merchants across the Nordics. This is a game-changer for businesses that want to provide a seamless, secure, and convenient payment experience that meets the needs of their customers and will make it easier for merchants to accept contactless payments and enable them to focus on what they do best – serving their customers."

Tord Topsholm, CEO at Northmill.
"The launch of Cloud Tap on Phone pilot saw great success in the U.S., so we're thrilled to expand this partnership into the Nordic market. Consumers today prioritize convenience, speed, and ease of use in their payment experiences, and this technology will help merchants provide the best contactless payments experience possible by utilizing smartphones instead of investing in additional hardware to process payments more quickly than ever before."

Peter Galvin, Chief Product Officer at NMI.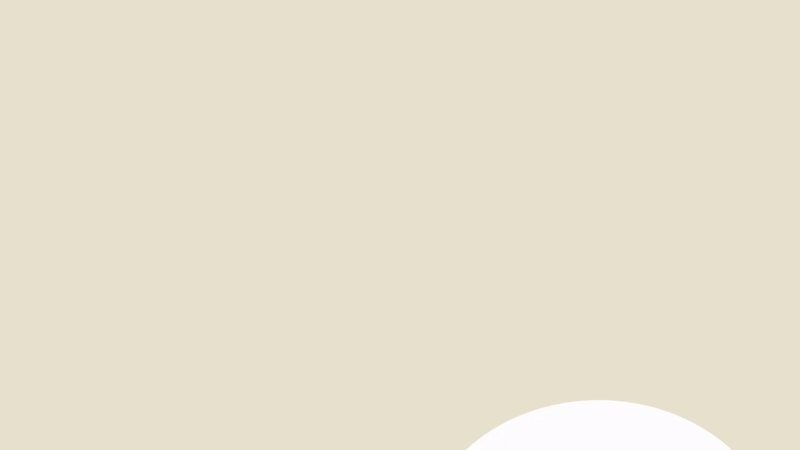 Fintech Meetup–Array, a leading financial innovation platform, announced a multi-year agreement with a leading FICO analytics software company that will make FICO scores and credit data available to millions of consumers. this platform – the product form of Array.
A consumer's FICO score and the factors behind it are vital information consumers need to plan for their financial future. FICO scores are used to help consumers access the credit they need for home loans, car loans, credit cards, and more. By providing access to their FICO® score, financial institutions, fintech and digital brands can help consumers better understand and manage their financial health, and build a strong relationship with them. Customer retention is increasingly important as the growing financial services market undergoes unprecedented fragmentation with the emergence of new competitors.
"There are tens of thousands of banks, credit unions, fintechs and other brands that are interested in embedding financial services products in their digital experiences, but lack the resources to develop them,"

"Array has earned the trust of these companies by offering credit report data and tools that fit seamlessly within their websites and mobile apps. Now these clients can offer their customers access to their FICO Score and to FICO® Score tools and educational content in that same environment."

Geoff Smith, vice president and general manager, Consumer Scores at FICO.
A new study from Juniper Research has revealed that integrated financial services revenue will exceed $183 billion worldwide by 2027; just under $65 billion by 2022. The deal will allow Array to provide a FICO score based on data from one of the major credit bureaus in the United States as part of its own credit, rights management tool corporate private label financing and financing. FICO scores are used by 90% of major US lenders. Array's embeddable products can be used by financial institutions, fintech and other brands within their own platforms to provide customers with access to important credit reports and information. FICO scores in a simple, easy-to-understand format road.
"FICO is one of the top brands in financial services, and the number one credit score when it comes to consumer awareness,"

"Our partnership with FICO delivers on our promise to provide valuable data with the experience that people want, and it provides banks, credit unions and fintechs with an embeddable solution to enable them to offer FICO® Scores to meet the growing demand for credit score data."

Martin Toha, Founder and CEO of Array.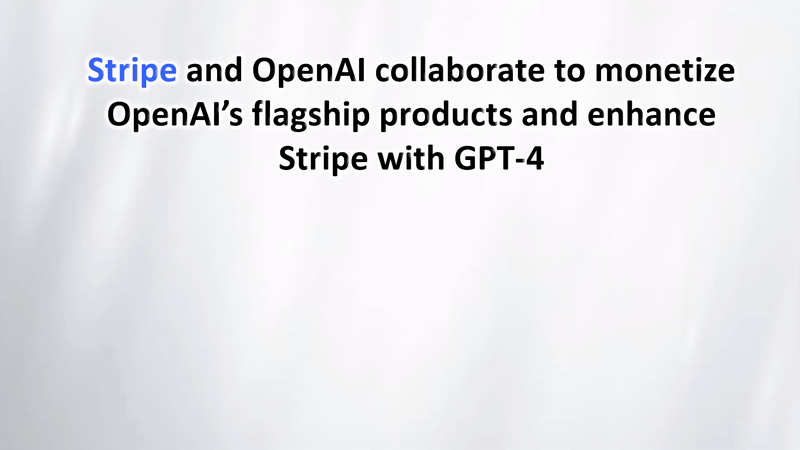 Stripe, a financial infrastructure platform for businesses, today announced that OpenAI has chosen Stripe to power payments as it prepares to commercialize innovative AI technologies. it's ChatGPT and DALL E revolution. Stripe is also integrating OpenAI's new natural language technology, GPT-4, into its products and services.
"We're excited to work with Stripe to monetize our flagship products,"

"Beyond payments, Stripe is helping us with everything from recurring billing and tax compliance to automating our financial operations."

Peter Welinder, vice president of product and partnerships at OpenAI.
Powering OpenAI with Stripe
OpenAI is working with Stripe to commercialize its generative AI technology. Using Stripe's suite of products, OpenAI was able to launch a global payments system for multiple product lines in a matter of weeks. Highlights of the collaboration include:
Stripe Billing and Stripe Checkout are powering ChatGPT Plus, OpenAI's premium subscription offering of ChatGPT. Using Checkout's prebuilt hosted payments page, OpenAI offers one-time purchases and monthly or usage-based subscriptions and reaches global customers with more than 25 payment methods.
Stripe Billing offers DALL·E users a flexible, pay-as-you-go option to purchase DALL·E credits, which enable customers to generate new images.
Link, an evolution of Stripe's Remember Me product, lets OpenAI users pay 40% faster on average by auto-filling saved payment details. OpenAI is now part of the Link network, which allows tens of millions of users to check out faster with networked payment details saved across hundreds of thousands of businesses.
Stripe Tax supports OpenAI to meet its tax compliance obligations as it expands into global markets.
Revenue Recognition helps OpenAI stay on top of its finances—including managing disputes and refunds at scale—so it can accurately close its books each month.
Seventy-five percent of the leading generative AI companies have signed up with Stripe to go to market quickly, scale with compliance in mind, and bring their products to many more users worldwide. They include OpenAI, Runway, Diagram, and Moonbeam.
"As these new AI companies proliferate, we're helping them with smart monetization strategies that get their products into more hands. Personally, I'm excited to easily buy more DALL·E credits and continue my forays into AI-assisted painting,"

David Singleton, chief technology officer at Stripe.
Enhancing Stripe with GPT-4
Stripe has a long history of using artificial intelligence to improve products and user experience, including helping users manage fraud and increase conversion rates. Last year, Stripe worked with Microsoft's Azure OpenAI team to implement GPT-3 for Stripe Support, helping support agents define a faster resolution path for the many users they interact with each week.
After participating in the GPT-4 beta in January, Stripe identified multiple ways to use the technology to streamline operations and help users get the information they need faster. One of the first results of this effort was Stripe Docs powered by GPT.
This enhancement to Stripe's high-quality documentation will allow developers to perform natural language queries in Stripe Docs in GPT-4, which will respond by summarizing relevant sections. relevance of documents or extract specific information. This allows developers to spend less time reading and more time building.
"Like the introduction of email, smartphones, or videoconferencing, GPT-4 has the potential to fundamentally rewire—and improve—how businesses run,"

"By integrating GPT-4, Stripe is giving our users the most advanced tools to help them build and grow online."

Eugene Mann, product lead for applied machine learning at Stripe.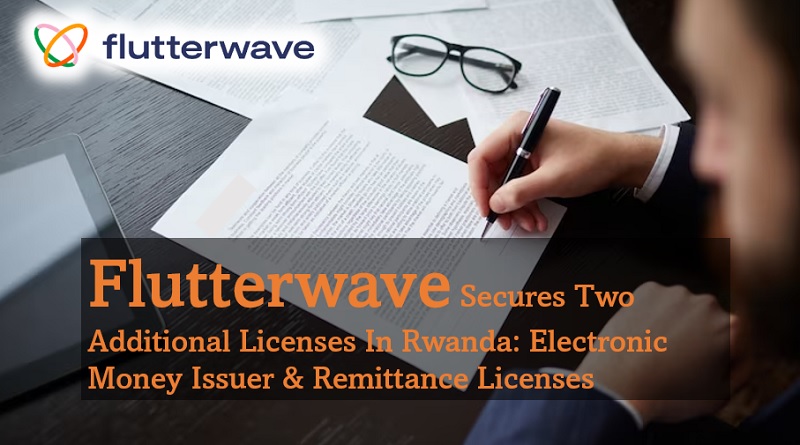 Flutterwave, Africa's leading payment technology company, today announced that it has acquired an e-money issuer and remittance license from the National Bank of Rwanda. This will allow the company to expand its operations in East Africa.
With these new licenses, Flutterwave will be able to provide its 13.46 million people living and working in Rwanda with payment services as its provider, as well as money deposits and withdrawals, electronic transfers and payment processing. It will be available as a trader. money transfer service.
According to the Rwanda National Institute of Statistics, Rwanda's micro, small, and medium enterprises makeup about 97% of businesses and about 55% of the total GDP. This allows MSMEs to play an important role in job creation and the country's economic growth. Flutterwave will deploy a range of products in Rwanda, including its cross-border money transfer solution, Send by Flutterwave.
It also utilizes Flutterwave for Business and a suite of products including shops, payment links, invoices and checkout to enable Rwandan individuals and businesses to take full advantage of the booming e-commerce market.
"From our first transaction to over 400 million now, we've remained committed to our vision of connecting all parts of Africa through payments and connecting Africa to the world. As a country well known for fostering innovation and promoting the use of digital technology, Rwanda has always been important to our expansion plans in East Africa. We are delighted for the vote of confidence in being granted these licenses. With them, we will leverage our extensive global reach and continuous growth in emerging markets to provide MSMEs in Rwanda with the tools they need to stimulate the economy, facilitate seamless cross-border transactions for Rwandans and support the expansion drive of global and Rwandan businesses."

Olugbenga "GB' Agboola, Founder and CEO of Flutterwave.
"This is a great achievement for the company. As Rwanda continues executing important reforms to enhance the ease of doing business and implementing its Fintech Strategy 2022-2027, Flutterwave keeps contributing towards achieving a cashless economy by innovating and employing digital technology to support businesses and stimulate the economic growth of countries where we operate. The licenses will enable us to provide safe, secure and seamless payment services for individuals and businesses in Rwanda. This is definitely a starting point for Flutterwave as we continue to expand across East Africa."

Leah Uwiroheye, Flutterwave's East Africa Regional Lead, Regulatory and Government Affairs.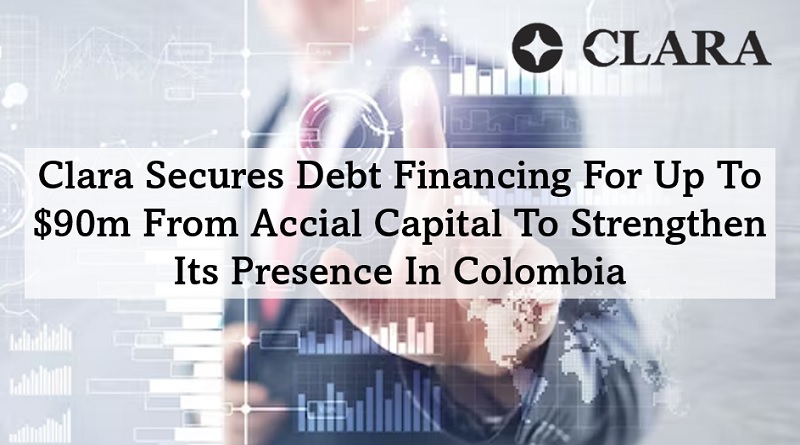 Clara, the leading digital end-to-end enterprise spending management platform in Latin America, announced the approval of up to $90 million in funding from Accial Capital, a debt provider based in the United States. The US focuses on emerging markets and its fund launches in the US. partnered with Skandia FCP IMPACTO, an impact-focused debt fund powered by Skandia, managed by Accial. Clara obtained this line of credit before completing her first year of operations in Colombia and approaching the company's third anniversary.
"This funding will allow us to keep consolidating our products so that they can continue to respond to the financial and technological needs of companies in Colombia and Latin America. Additionally, our new offices in Medellin will be key to attracting the best local talent and building up our team. Our main goal is to meet the real needs of Colombian companies and to keep establishing the country as a technological hub in the region",

Leonardo Ramos, Regional Director of Clara in Colombia.
Clara Colombia has more than 1,300 customers, distributed mainly in the fields of technology and financial services, e-commerce, retail and tourism. It started operations with an office in Bogota and recently announced the opening of an office in Medellin to strengthen its presence in the Antioquia market and be part of the technology ecosystem that shapes the city.
"At Accial, we are excited to contribute to Clara's growth. Their market-leading solution has set the foundations to help more companies in Latin America manage their spending in a simple, quick and transparent way, and reliably access short-term credit"

Jared Miller, CEO of Accial Capital.
"For Skandia it's a great pleasure to witness the first outcomes from IMPACTO, an investment vehicle based on ESG metrics, that we developed in alliance with Accial Capital with the aim to generate well-being and promote financial inclusion. All of this while supporting the fintech ecosystem companies growth, as Clara, whose business model positively and directly IMPACTS SMEs in Latin America",

Santiago Garcia, Skandia Colombia CEO.
This is the second occasion in less than a year that Clara has secured a debt facility. In August 2022, Goldman Sachs approved financing for up to 150 million dollars that allowed them to strengthen their operations mainly in Mexico and continue consolidating as one of the fastest-growing and most popular expense management platforms in Latin America. "This new line of credit is a vote of confidence in Clara's business model from international investment funds and recognizes our impact and progress in empowering Colombian businesses",

Gerry Giacomán Colyer, CEO and Co-founder of Clara.
"This deal represents a major milestone for Clara, as it allows us to continue evolving into an asset-light company with a solid funding structure. It becomes a fundamental pillar to achieve our growth plans while offering best-in-class solutions for our customers."

Clarissa Morrison, Clara Capital Markets Director.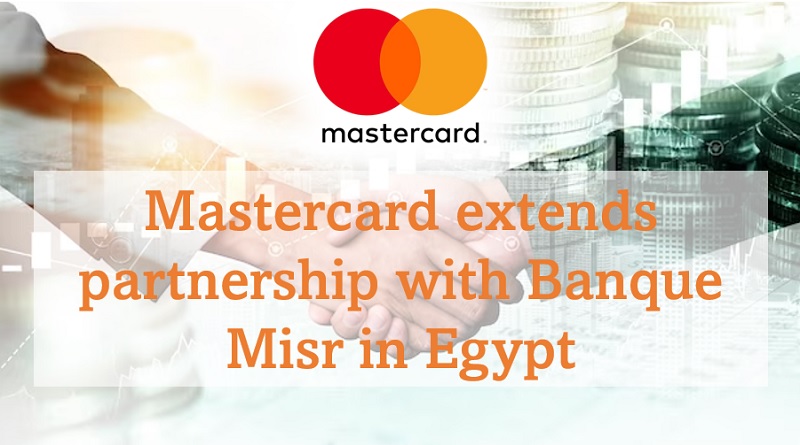 Building on their successful strategic partnership, Banque Misr has signed a long-term partnership agreement with Mastercard to provide the bank with the latest in digital payment technology to deliver products, services and solutions. New innovative solutions for customers, all segments and for digital support. advanced solutions have a competitive advantage.
As part of this partnership, Mastercard will leverage its advanced payment technologies to provide Banque Misr with the tools and solutions it needs to execute its ambitious growth and transformation plans. of the bank. In addition to unlocking new business value, increasing operational efficiency, and creating meaningful customer experiences, Banque Misr will benefit from long-term release, adoption, advisory and consulting services, and short-term measurement.
Leveraging its customer service center for advisors, Mastercard will help redefine banking services and optimize customer engagement through premium advisory services that deliver value for money. tangible value, driving traction and loyalty and enhancing convenience, security, and control. The partnership aims to increase consumer transaction volumes and accelerate the transition to a cashless society.
"We are proud of the success that we have collaboratively achieved with Mastercard over the past few years. We are confident that this partnership will support our commitment to expanding our services and offer our customers a unique, seamless digital experience. Banque Misr is continuously working to enhance financial inclusion and taking the necessary actions to support this mission ultimately uplifting the Egyptian economy."

"This partnership aims to support digital transformation and the financial technology pillars which focus on connecting unbanked segments of society to convenient financial solutions. In turn, we work on curating partnerships that enhance our financial and non-financial services tailored specifically to them and delivered through our wide branch network across Egypt."

Mohamed El Etreby, Chairman, Banque Misr.
"We are thrilled to extend our longstanding partnership with Banque Misr that contributes to fast-tracking the growth of the digital payment landscape and paving the way for a sustainable digital economy in Egypt,"

"Carrying on our successful track record, the agreement reaffirms our ongoing shared commitment to developing the cashless ecosystem by introducing new products and capabilities that strengthen the bank's value proposition and diversify its digital payment portfolio."

Dimitrios Dosis, President, EEMEA, Mastercard.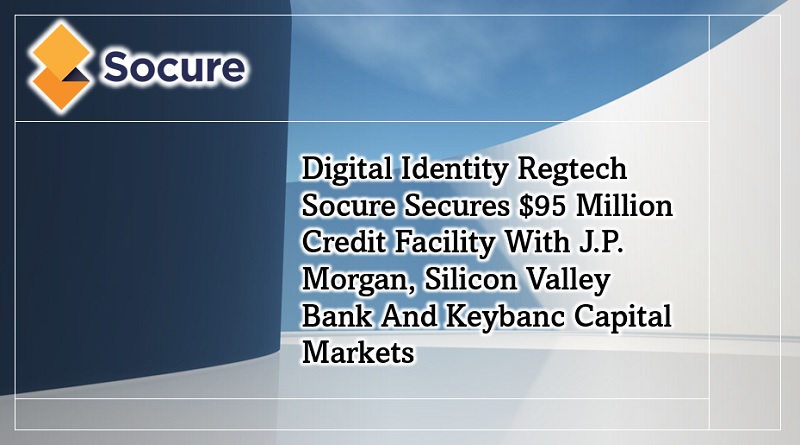 Socure, a leading provider of digital identity verification and fraud solutions, today announced a partnership with J.P. Morgan signed a $95 million line of credit over three years with Silicon Valley Bank and KeyBank Capital Markets.
This line of credit further strengthens the company's financial position as it continues its mission of being the first and only solution provider to verify 100% of good identities in real-time and completely eliminate identity fraud on the Internet increase.
"Socure is in an exceptional position to solve what organizations and government agencies need most today — accurate and inclusive real-time identity verification without costly fraud and friction within the customer experience,"

"With this facility further strengthening our balance sheet, Socure is in a tremendous position to leave the recession much stronger than when we went into it while continuing to distance ourselves from the competition through investments in new solutions, verticals, and strategic acquisitions."

"J.P. Morgan is an incredibly innovative bank,"

"I'm excited about this partnership as Socure continues to expand upon our product and market leadership."

founder and CEO of Socure, Johnny Ayers.
"We're proud to support Socure as it continues to expand its market-leading identity verification capabilities across banks, fintechs, governments and enterprises,"

"We look forward to continuing to share our industry expertise, treasury platform and global banking capabilities with progressive leaders like Socure who are driving forward the Innovation Economy."

Lauren Hogan, Technology & Disruptive Commerce Relationship Executive, Middle Market Banking & Specialized Industries at J.P. Morgan.