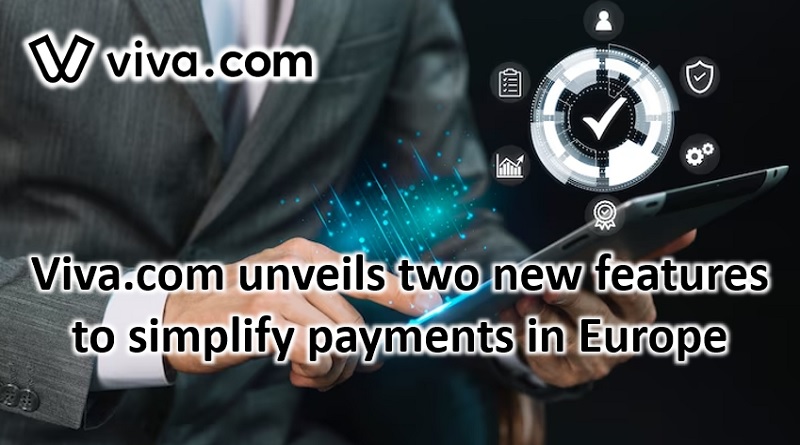 European neobank Viva.com has launched two new features designed to simplify business across the continent.
The first new feature, real-time payments gives the Viva.com merchant community near-instant access to their funds. Transactions are now settled in up to 60 minutes, compared to the previous next-day settlement system.
The second new feature, Offline Payments, was developed to ensure that Viva.com merchants can minimize the risk of losing sales due to network connection problems or interruptions. Offline payments allow card transactions to be automatically accepted, even when the merchant is offline at the point of sale.
"The last thing a business wants is to be waiting for funds to come through on a sale that's already been completed, or worse yet, missing out on a sale due to network connectivity issues. With Real-Time Settlement and Offline Payments, those issues are a thing of the past. Near-instant payments, 0% transaction fee options and the possibility to complete sales under even the most challenging connectivity conditions are in-house-created features specifically designed to support our merchants, no matter their size or location."

Kostas Xiradakis, VP Product and Growth at Viva.com.
Viva.com payment solutions are designed to help businesses of all sizes with innovative tools to streamline operations and increase revenue. The viva.com Terminal app turns smart devices into card terminals, while the viva.com Smart Checkout payment gateway increases conversion rates by up to 21%; both offer more than 30 payment methods.
These new features will initially be enabled for companies with viva.com accounts, thereby optimizing cash flow and managing costs. Real-time payments and offline payments are the latest additions to Viva.com's suite of commerce products, including Business Debit Cards to manage, automate and monitor business expenses, At the same time, reduce costs by 0% transaction fees.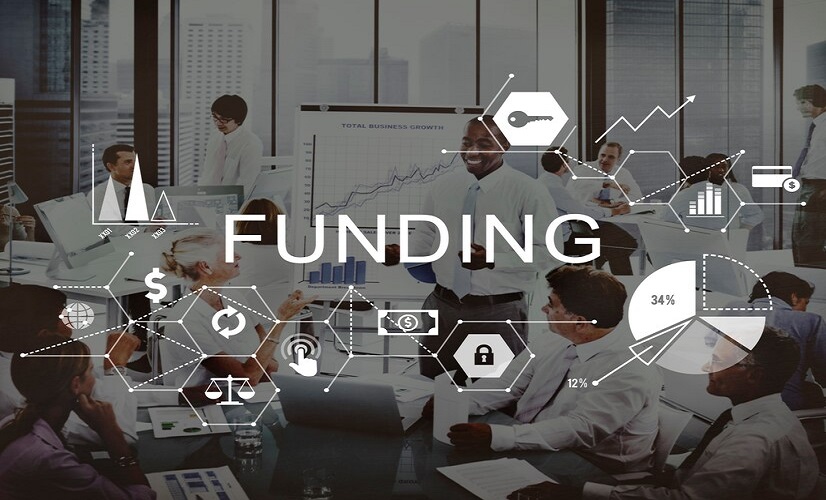 PayGround, a healthcare fintech payments platform, today announced closing a $19.7M oversubscribed Series A financing led by SixThirty with participation from Rally Ventures, IA Capital Group, FCA Venture Partners and Plug and Play Ventures. The funding will bolster the company's rapid expansion into hospitals and health systems, building on its success in the ambulatory market, as well as grow its senior leadership team.
The company has grown annual revenue by over 560% over the past three years, demonstrating its ability to deliver on its mission to simplify how individuals and families pay for healthcare so they can spend their time on more important things.
"Most Americans have encountered the fragmented experience of paying healthcare bills. PayGround empowers individuals and families with a dedicated digital wallet in which they can manage and pay all their healthcare provider bills in one place," says Drew Mercer, co-founder and CEO of PayGround. "Plus, by providing patients with an incredibly convenient way to pay for healthcare, paired with financial optionality, the revenue cycle outcomes for healthcare providers are naturally strengthened. It's a win-win for all key stakeholders."
"Payments, and particularly out-of-pocket payments, continue to be a vexing pain point for healthcare providers and patients. With this current round of funding, PayGround will continue to grow as a recognized and trusted partner for providers and patients — modernizing the way healthcare payments are made in the U.S.," says Andrew Wegrzyn, Principal at SixThirty. "PayGround continues to enhance the patient and provider relationship, ensuring that advanced financial technology benefits patients and providers alike."
Funds will also be allocated to enhance PayGround's platform with additional value for hospitals, health systems, independent practices and patients that will further enable payor connectivity.
"PayGround's modern, patient-centric approach to healthcare payments fills a meaningful market need," says Matt Perlman, Partner at IA Capital Group. "We believe in PayGround's vision to help payors, providers and patients collaborate to cover out-of-pocket expenses, and we're excited to connect PayGround with IA's broad network and experience with insurance companies as they continue to innovate how people pay for healthcare."
"PayGround has proven its value in helping consumers better understand and pay for healthcare expenses, while improving the revenue cycle process for both provider and patient," adds Justin Kaufenberg, Managing Director at Rally Ventures. "Our team is eager to partner with PayGround and to contribute our expertise in identifying areas of opportunity and increasing revenue streams."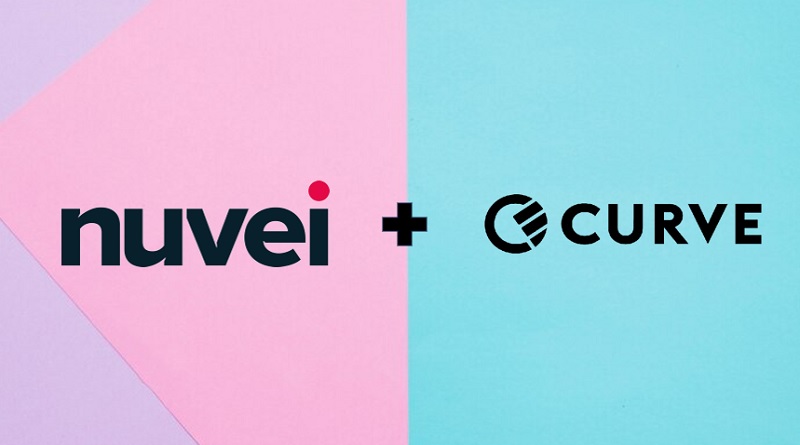 Nuvei Corporation, a Canadian FinTech company, has selected Curve, a financial super app that consolidates your cards into a single smart card, to provide card purchasing and alternative payment methods (APM) to transfer consumer funds to and from their Curve digital wallet.
Nuvei's comprehensive, customizable and flexible payments technology enables FinTech applications and card issuers to accept VISA and Mastercard transactions. Card payments are optimized using Nuvei's smart routing engine to maximize card payment acceptance and reduce operating costs. All relevant APMs in each Curve-operated market will soon be available to Curve customers.
"Our goal at Curve is to be the most customer-centric app, simplifying the way they spend, so industry-leading customer experience is critical to Curve's service. Consumers simply will not tolerate delays or the inability to transfer funds, so we are proud to partner with Nuvei. Their proven optimized card acceptance rates, platform stability and low latency guarantees that we're offering the peak payments service to our customers."

Curve's Founder & CEO, Shachar Bialick.
Curve also benefits from Nuvei's customizable, real-time reporting tools, allowing the company to monitor all transactions through a single, comprehensive analytics portal. This capability is especially important for the financial services industry in routing payment traffic efficiently and optimizing payment flows. In addition to providing payments services in Curve's established markets in Europe, Curve is leveraging the global reach of the Nuvei acquisitions to accelerate its international growth plans.
"Payments play a critical role in the user experience for financial services providers, and the market is becoming increasingly competitive. We are proud to partner with Curve to enhance the product it is offering to its customers, and to enable to Curve to reach its customers, wherever they are and however they want to pay."

Philip Fayer, Nuvei Chair and CEO.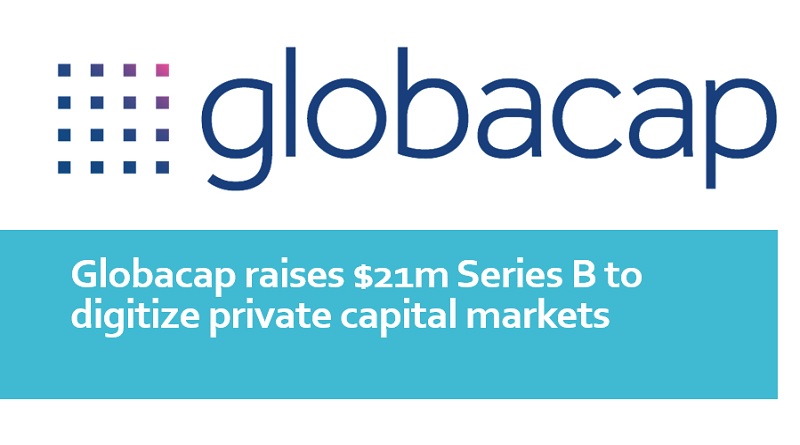 Capital markets technology company Globacap has completed a $21 million Series B funding round with the aim of digitizing and automating the global private capital markets.
Investors include financial markets heavyweights Moore Strategic Ventures, LLC, Cboe Global Markets, Inc. and the Johannesburg Stock Exchange (JSE), as well as GABI Ventures and Asia-focused investment firm QBN Capital.
Globacap aims to unlock the potential of private capital markets through digitalization and automation. Workflow automation as a service brings the same efficiency as public procurement to the private market. It streamlines tedious processes from issuance and ongoing management to transferability and settlement of securities, thereby reducing costs and improving the efficiency of market intermediaries.
Globacap has grown rapidly since its launch six years ago. It houses 15 white labels for global institutions and an ecosystem that has managed more than 70 private placements and completed more than $350 million in private asset secondary transactions, with automated settlement and currently manages $14 billion in private securities.
The capital markets technology company will use this new funding to enhance its marketing and sales efforts, expand into new geographies and invest in its product development for expansion customer base. It also plans to build on the success of its white label product which helps digitize and automate processes across private capital markets and is used by leading intermediaries including the JSE and Instinet.
"Private capital markets are rapidly growing, but their opaque nature is holding them back from reaching their true potential. We are bringing public markets-like infrastructure to private capital markets to improve access, boost liquidity, and remove administrative burdens. Securing considerable backing from world-leading investors during a time of market turbulence, risk aversion, and uncertainty is a powerful validation of our mission to transform and drive efficiency in private capital markets. We are in a unique position to grow through the current market turmoil, leading with strength as market conditions eventually improve."

Myles Milston, Globacap Co-Founder and CEO.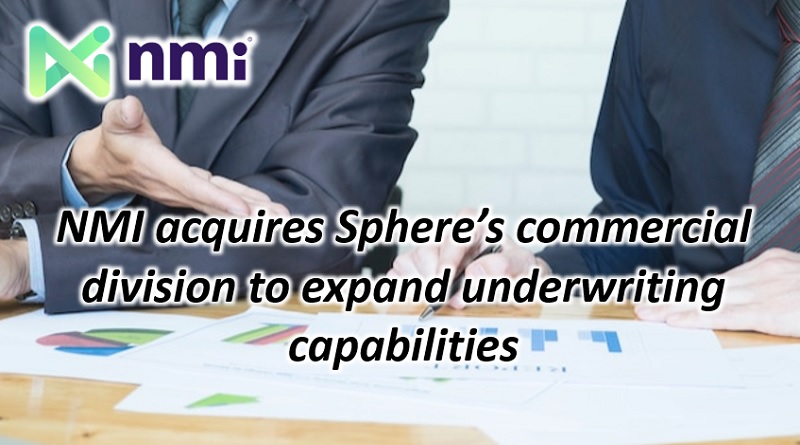 NMI, a wholly owned commerce enablement technology company, has acquired the commerce division of payments software and technology company Sphere.
The acquisition will strengthen NMI's underwriting and risk management capabilities and enable NMI's partners, including independent software vendors, independent sales organizations and FinTech innovation, creating merchant accounts within the existing NMI platform.
"The addition of Sphere's Commercial Division allows us to add yet another module to our stack of payment enablement tools, providing our partners with the modularity and choice to better customize payment experiences for their merchants,"

"These added capabilities of underwriting, risk management and merchant account creation are a game changer, not only for our partners but also for their merchants in the race to provide the most convenient, painless experience for end consumers."

Vijay Sondhi

, CEO of NMI.
The addition of Sphere's commercial division's underwriting and risk management capabilities will enable NMI partners to monetize a larger portion of the value chain by providing additional liquidity to their seller. While NMI partners will still be able to use their own merchant accounts as they normally do, this acquisition will provide partners with another option to create merchant accounts through the platform NMI, allowing them to increase the flexibility required by traders.
"It is a natural fit to combine our capabilities with NMI's platform because our vision aligns well with NMI's goal to provide partners access to any and all the payment capabilities they could need,"

"Partners today are looking to own as much of the payments ecosystem as possible, and we are adding another layer to that by combining forces with NMI."

Tom Bannon

, COO and President, Sphere Commercial Division.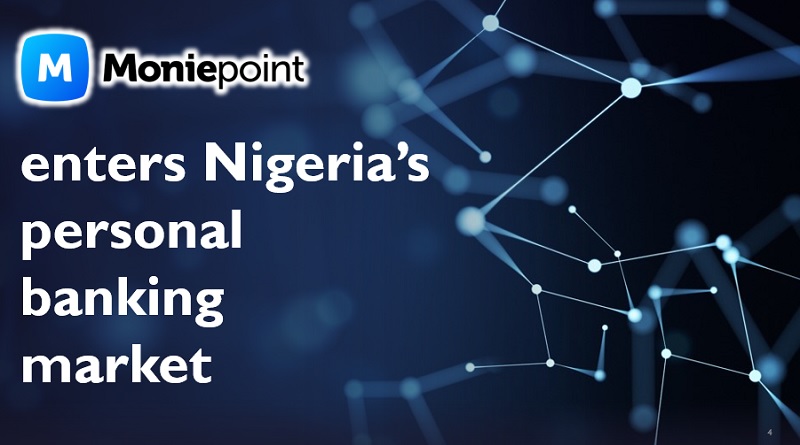 Moniepoint Microfinance Bank, a business banking platform in Nigeria, has announced plans to enter the personal banking market by launching a consumer and debit card app.
Moniepoint Microfinance Bank, another subsidiary of Moniepoint Inc., will extend its trusted banking infrastructure from the businesses it serves to its customers and employees.
Millions of people will benefit from the seamless and reliable debit card payments of the corporate banking platform, with more than 1.5 million businesses currently using the platform. Global payment processors, including Mastercard and Verve, will issue these debit cards.
"Launching a personal banking product means we can connect businesses and their customers more effectively, backing them with our reliable infrastructure and services. We have always been committed to providing financial happiness, so it was a natural next step when dealing with so many businesses to offer our reliable services to their customers and employees. By taking this step, we are determined to power the dreams of millions of people across the continent."

Ope Adeyemi, SVP for Channels and Sales Tools at Moniepoint.
The app will allow users to make transfers, pay bills and buy airtime, while its debit card can be used at ATMs, point-of-sale terminals and online. line. Merchants will also benefit from seamless transactions when customers use Moniepoint cards. Other services, such as salary advances, will be rolled out in the coming months. The launch of Moniepoint Microfinance Bank's personal banking product continues its strong performance in the corporate banking market.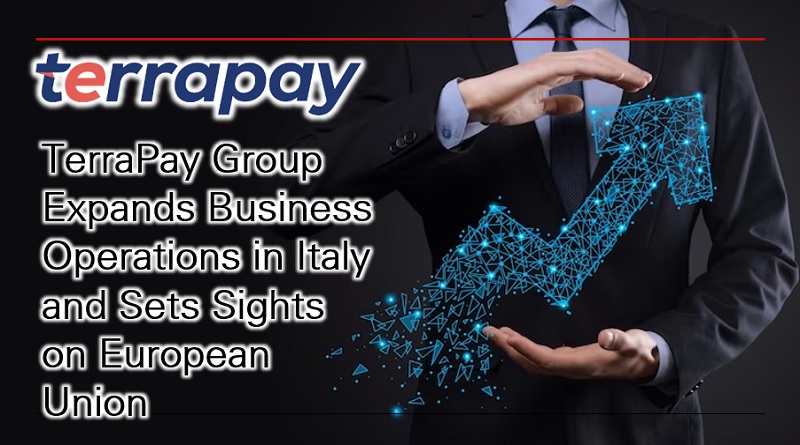 TerraPay, a leading global payments infrastructure company, today announced that it has secured authorization as an Electronic Money Institution (EMI) in Italy. Having obtained approval from the Bank of Italy, TerraPay is set to expand its operations within the country and subsequently, throughout the European Union.
Under Article 114-quinquies Consolidated Banking Act (TUB), the Bank of Italy authorized TerraPay Italy as an electronic money institution. This holds great significance not only for TerraPay but also for the thriving Italian fintech sector, marking a notable step forward in their respective trajectories. Leveraging its extensive expertise and innovative approach in the digital payments sector, TerraPay aims to positively impact and contribute to the European market.
"The commitment of the TerraPay team, supported by the international firm Orrick, was crucial in reaching this historic milestone,"

"We are excited about what the future holds for us in Italy, and we will continue to work towards providing innovative and secure digital financial services."

Ambar Sur, Founder and CEO, TerraPay.
"Securing this authorization firmly establishes TerraPay as a trailblazer in the realm of electronic money within Italy, while also paving the way for exciting avenues of expansion and growth across both the Italian and European markets."

Ram Sundaram, Co-Founder, and COO, TerraPay.
TerraPay has established itself as a global partner to leading banks, money transfer operators, mobile wallet operators, and financial institutions to facilitate digital transactions without borders. As a B2B company, TerraPay partners with other businesses and helps them leverage its agile, secure, and scalable technology platform to enhance their customer proposition for remittances, payments, and cross-border spending. The company has an expansive network across 121 receive countries and 208 send countries and is regulated in over 28 countries, globally. The company's key markets include; GCC; North, South, and Central Africa; Europe and SE Asia; Central, North, and South Americas.
TerraPay's vision is aligned with achieving the SDG 2030 goal of fostering economic growth and equality, by reducing the cost of transactions across diverse payment channels such as mobile wallets and bank accounts, to name a few.
"I want to highlight the utmost significance of fostering a resilient regulatory culture within our company. Our collaboration with the Orrick law firm has once again underscored the pivotal role that robust legal support plays in the dynamic landscape of the financial industry."

Akbar Hussain, Co-Founder, General Counsel & CCO, TerraPay.
This noteworthy accomplishment was made possible through the concerted efforts of the TerraPay team, which plans to strengthen its presence in Italy and beyond, and the invaluable legal guidance provided by Marco Boldini, a partner at the Orrick law firm, along with his accomplished team consisting of Teresa Mattioni, Niccolò Martinoli, and Niccolo Matteo Bonaldo. Furthermore, on the corporate front, the pivotal contributions of partner Marco dell'Antonia and senior associate Jacopo Taddei were also instrumental in enabling this. TerraPay expresses sincere gratitude for this momentous achievement, as navigating the complex authorization procedures would have been challenging without the support of this team. The company remains optimistic about the outstanding partnership established with the Bank of Italy and the path ahead.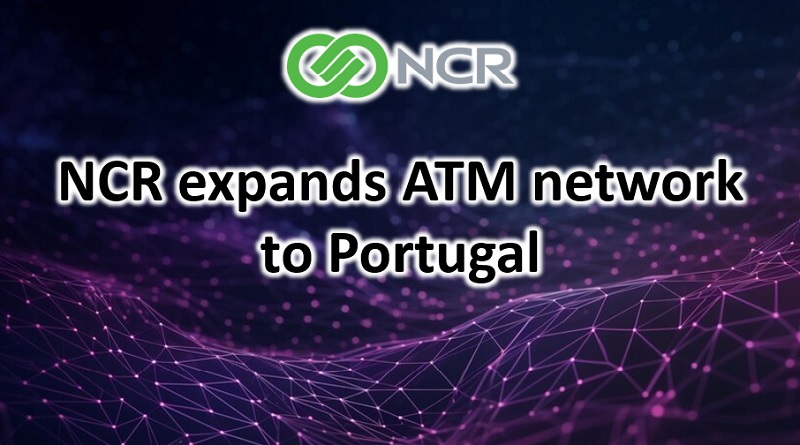 Business technology provider NCR has expanded its Cashzone-branded ATM network in Portugal. To date, more than 100 Cashzone-branded ATMs have been installed in Portugal, giving consumers, including those visiting the country, easier access to cash.
NCR is one of the largest independent ATM operators in the world and their Cashzone brand is present in the UK, Spain, Germany, Ireland and now Portugal.
The combination of high cash availability, branch consolidation and Portugal's vibrant tourism market has made it an ideal location for Cashzone expansion. NCR has added ATMs mainly in tourist areas in southern Portugal and Lisbon, with plans to enter new areas in the coming months. The machine is installed at trusted stores, such as convenience stores, supermarkets, food and beverage stores, shopping malls and entertainment stores.
"There continues to be a widespread demand from consumers for access to cash, particularly while on holiday,"

"By bringing NCR's Cashzone-branded ATMs to Portugal, we are enabling visitors to Portugal to interact with an ATM brand they're familiar with and giving retailers the ability to widen their service offerings and engage with new customers."

Stuart Mackinnon, EVP, ATM Group, NCR Banking.
NCR is one of the UK's largest independent ATM operators, providing safe and reliable access to cash through the Cashzone brand. Its proprietary ATM software and solutions make its ATMs more attractive while providing exceptional service. Headquartered in Atlanta, Georgia, the company has 35,000 employees worldwide. This is a trademark of NCR Corporation in the United States and other countries.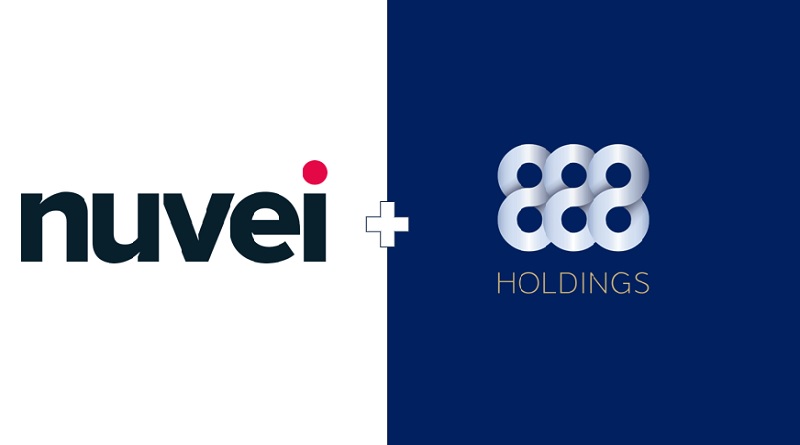 Nuvei Corporation, a Canadian FinTech company, has been selected by 888, the global operator of iGaming, to build local card and payment method acquisition capabilities.
888 leverages Nuvei's technology platform, broad accessibility, instant interbank payments and in-depth knowledge of the curated iGaming market to maximize payment acceptance and maximize payments. Optimize risk management.
In addition to allowing 888 to accept deposits, players can instantly withdraw funds from their 888 account directly to their bank card or through Nuvei Instant Bank Transfer, iGaming's payment method in the industry. American business to send money and make instant payments from account to account.
"Enabling players to deposit and withdraw funds from their iGaming accounts seamlessly and securely is critical to the overall platform experience. At 888 we're committed to offering the most comprehensive iGaming experience in the market, so we're excited to add Nuvei's card acquiring capabilities alongside its Instant Bank Transfer solution. Nuvei has a rich heritage of enabling iGaming operators to maximize their payments' performance in regulated markets across the globe."

Noam Klivitzky, VP of US Marketing 888.
Nuvei has provided payment services to 888 in Europe since 2017 and enabled 888 to launch in Ontario, Canada, once the province launched its newly regulated iGaming market in April 2022.
"We're thrilled to continue to grow our relationship with 888 and support its global expansion in the US and beyond. Instant, convenient, secure deposits and payouts are critical to winning players in the rapidly expanding US iGaming landscape. Optimising card payment acceptance is a key component of the cashier experience, and Nuvei has decades of experience supporting operators maximize their revenue growth."

Philip Fayer, Chairman and Chief Executive Officer at Nuvei.